Ride Home Random Facts – August 16th
Source:
DRGNews.com
Tuesday, 16 August 2022 16:15
Time for today's Ride Home Random Facts….
1. Jimi Hendrix wrote his classic song "The Wind Cries Mary" following an argument with his girlfriend, whose middle name is Mary, after she cooked him lumpy mashed potatoes.
2. Wilt Chamberlain scored 60 points or more 32 times in his NBA career. No one else has ever done it more than five times. The two guys who HAVE done it five times are Michael Jordan and Kobe Bryant.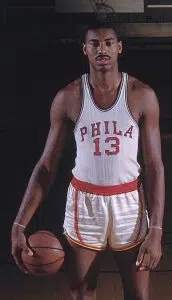 3. There's no evidence that real Vikings ever wore helmets with horns on top.
4. The second-biggest stadium in the world is Rungrado 1st of May Stadium in Pyongyang, North Korea.  It has over 114,000 seats. The biggest is the Narendra Modi Stadium in India, which has a capacity of 132,000.
Governor Boys Golf Shares 2nd At Warrior-Lynx Invitational
Source:
DRGNews.com
Tuesday, 16 August 2022 15:22
SIOUX FALLS – Pierre Boys Golf has begun its season well.
The Governors finished tied for second in the Warrior-Lynx Invitational, which ended Tuesday at Willow Run Golf Course.  Pierre and Watertown each shot 608, 29 strokes behind winner O'Gorman.  Pierre shot 301 Monday and 307 Tuesday.
Sawyer Sonnenschein led the Governors individually with a fifth-place finish at five-over 146.  Sonnenschein shot 72 Monday and 74 Tuesday.
Luke Olson was eighth with 151 (71 Monday and 80 Tuesday).
Nick Bothun shot 156 (77-79), tying for 13th.
Lincoln Houska tied for 33rd at 163 (81-82) with teammate Jack Bartlett (89-74).
Pierre will host an invitational on Tuesday, August 23 at Hillsview Golf Course.
Thomas Rhett knew he had to collab with Riley Green
Source:
DRGNews.com
Tuesday, 16 August 2022 15:15
Thomas Rhett co-wrote his latest hit, "Half of Me," and instantly knew he wanted to turn it into a moment with his good friend Riley Green.
Thomas and Riley sit inside the Top 20 and climbing with "Half of Me."
Augustana Hockey To Play Notre Dame In Inaugural Season
Source:
DRGNews.com
Tuesday, 16 August 2022 14:41
SIOUX FALLS – Augustana Men's Hockey will play Notre Dame in its inaugural season of 2023-24.
Head Coach Garrett Raboin announced Tuesday that the Vikings will play a two-game series with the Fighting Irish at South Bend on December 30 and 31, 2023.  This is the first announced opponent for Augustana's first season.
Notre Dame was 28-12 in the 2021-22 season and made a regional final in the NCAA Tournament.  The Irish have made 13 NCAA Tournaments, 12 of which have been under current head coach Jeff Jackson.
Augustana will play in the Central Collegiate Hockey Association. 
MSU needs volunteers for Move-In Weekend


Source:

Black Hills Pioneer


Tuesday, 16 August 2022 14:30



BOZEMAN – Montana State University will welcome students to its on-campus residence halls Aug. 19–23 during Move-In Weekend, and the university is looking for volunteers to help with the process.
<< <

Prev

1

2 3 4 5 6 7 8 9 10 Next > >>